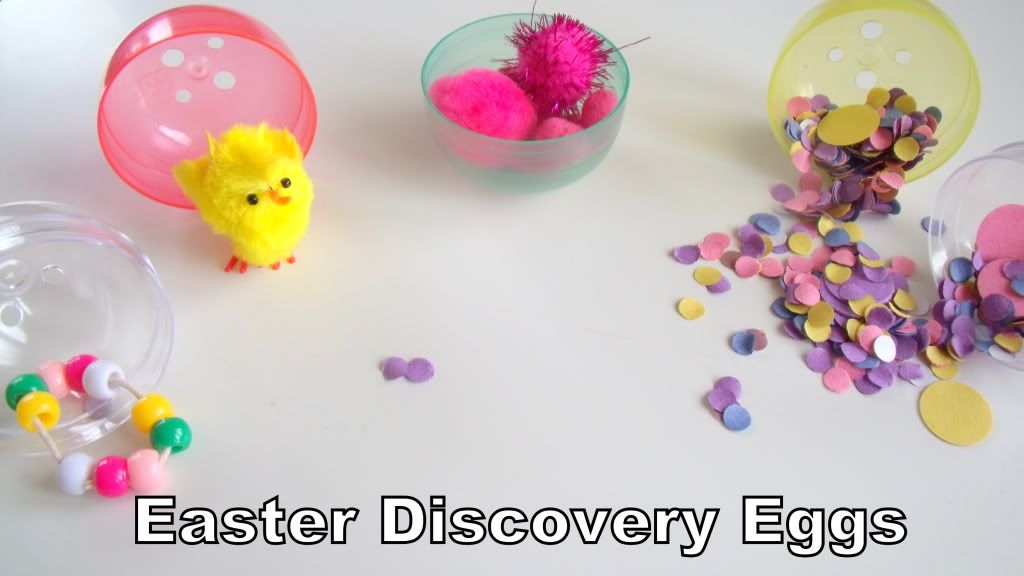 Let me tell you how this project came about. Vin has a new best friend, a real friend he has chosen himself (as in not just because I am friends with their mom!) and he will not stop talking about him! So when he saw me putting together our Easter Baskets he insisted that A gets one too. I'll share what I put in our sugar-free baskets later this week, but I also wanted to make a little something for A's 6 month old sister... which is how these discovery eggs came about.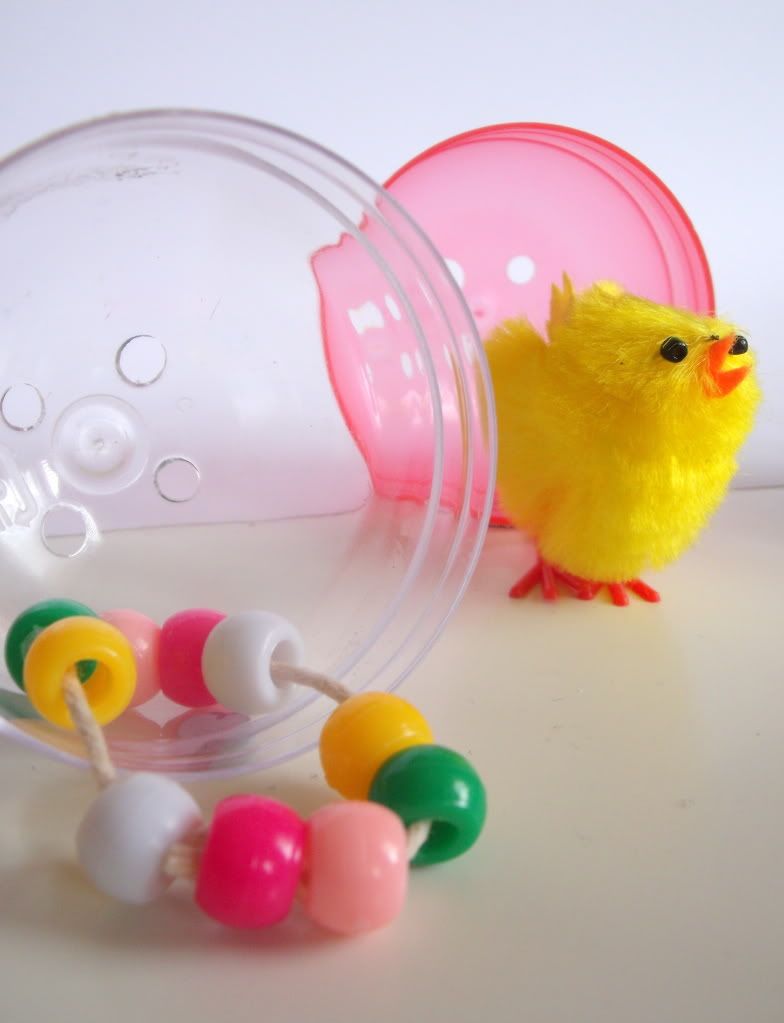 You have probably seen discovery bottles all over Pinterest, filled with all sorts of brightly coloured liquids, sparkly oils and rainbow rice. I wanted to make a baby friendly version and fill them with colourful things to shake and look at.
We had a fluffy yellow chick, pink pom poms, tiny confetti (hole punchings) and pastel coloured beads.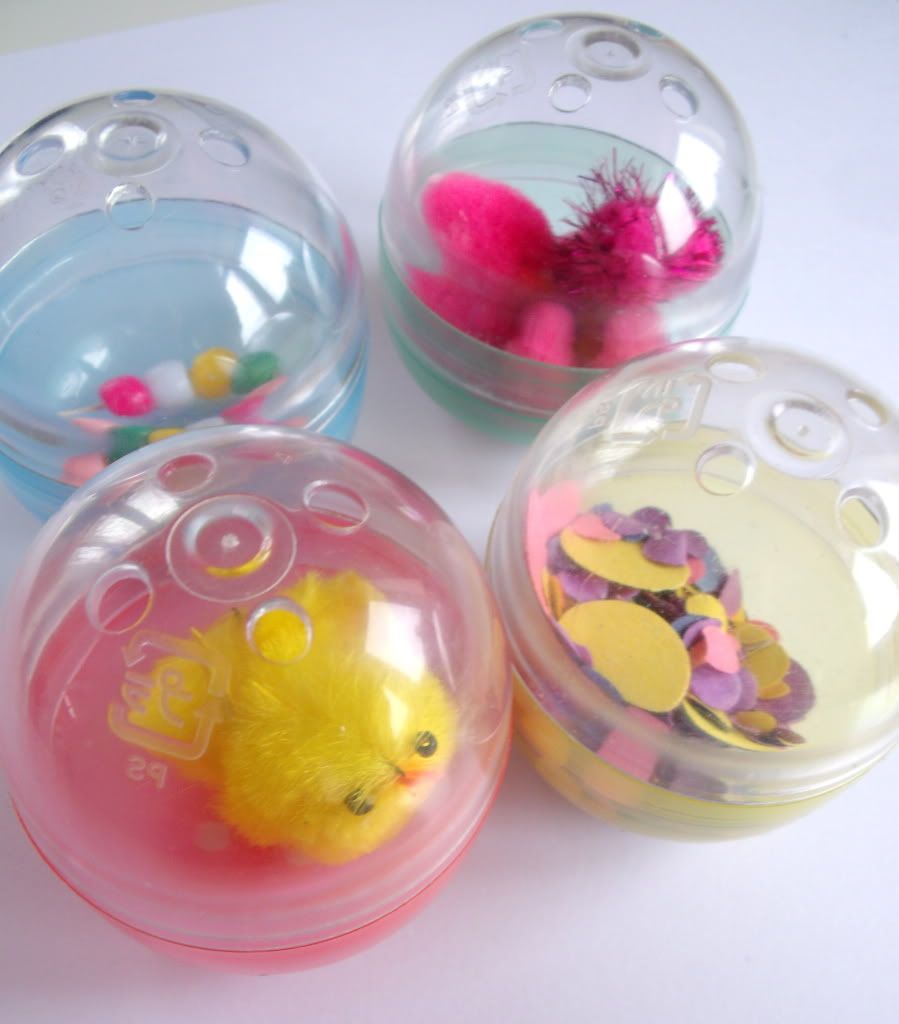 I superglued the eggs shut, and I strung the beads onto a piece of string, that way if the eggs are cracked open the beads are all in one place but will still make a noise when the egg is shaken.
I think these would make a sweet little addition to an older's kids basket, or to search for on an Egg-Hunt too (just don't forget some of the eggs have to be sugar filled or chocolate covered!)