It's not even March yet and people are sharing all their St Patrick's Day playtimes and crafts already! I always think holidays like this are more fun when you have kids, plus Vinnie is a natural redhead so there must be some Irish in him somewhere!
After our last goop exploration (our
Glow in the Dark Slime
) I thought it would be fun to try making a coloured version. And since this is the season of rainbows I thought we'd have a go at a rainbow version!
I was interested to see how the colouring would mix with the goop, as it turns to a solid when manipulated or stirred. I dashed in a load of food colouring and let the kiddos at it...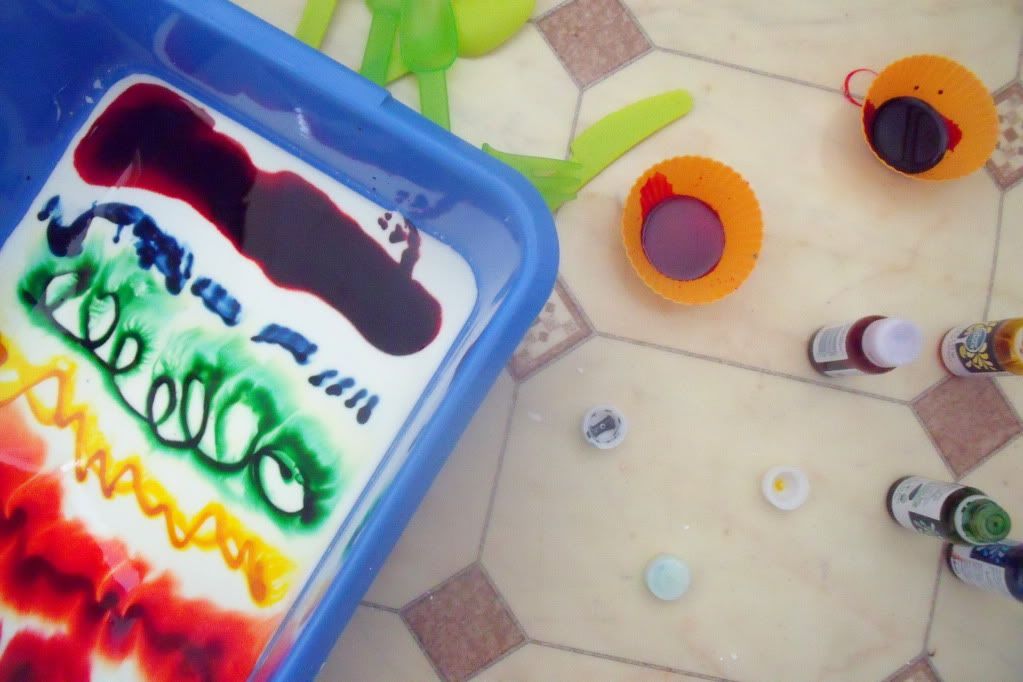 They found that it wasn't easy to mix with cutlery, but swirling the tub (so the mixture stayed in it's liquid form) did work... I love how when the colours started to mix we ended up with lovely swirly patterns rather than the usual muddy brown colour of toddler finger painting sessions!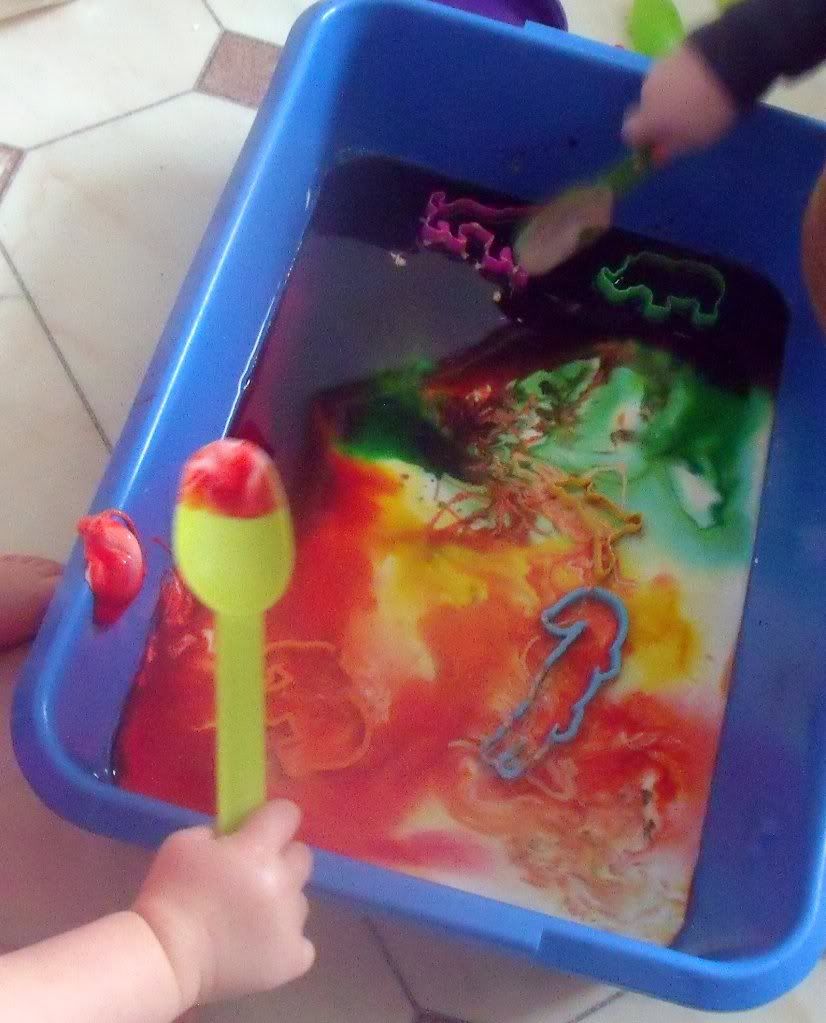 I'm such a sucker for any playtime that is this pretty!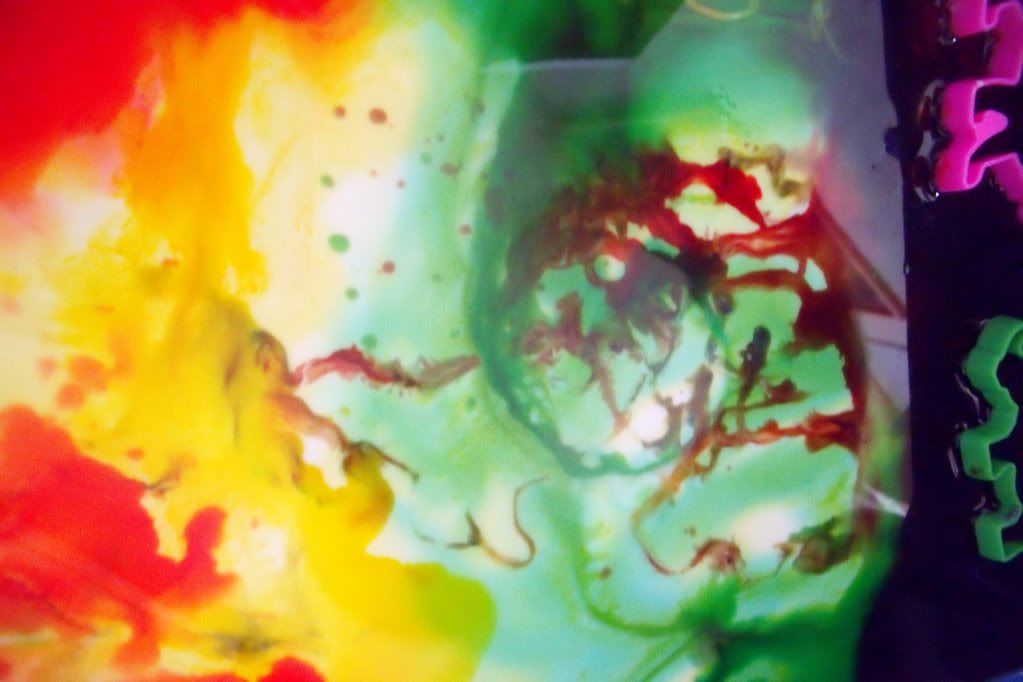 In this pic you can see how they were able to use the cookie cutters to create colourful prints. We also used the goop to make pretend cookies, but as soon as they lifted the cookie cutter their creation disappeared!
So there you go, not exactly a traditional St Patricks Day craft, but lots of colourful fun!